---
The 2018 Race
The 2018 race was truly one for the record books due to a number of reasons including primarily weather conditions and unlikely winners.
---
Weather Conditions
In the marathon's 122 years it has never once been cancelled for weather conditions. Since the race is always run in April, a frequent challenge facing runners is extreme heat. However, in 2018 they faced a more unique challenge: a northeaster. From the very start of the race there were headwinds of up to 35mph, and the rain was absolutely pouring down. Although the temperature was 40°, what many runners would consider the perfect temperature for a marathon, with the rain it was just slightly too cold, causing many to struggle with the risk of hypothermia. Over 2,500 runners received medical attention, inclduing 25 elite athletes. Notable US runners who dropped out due to the struggles with the weather included Sarah Hall and Galen Rupp.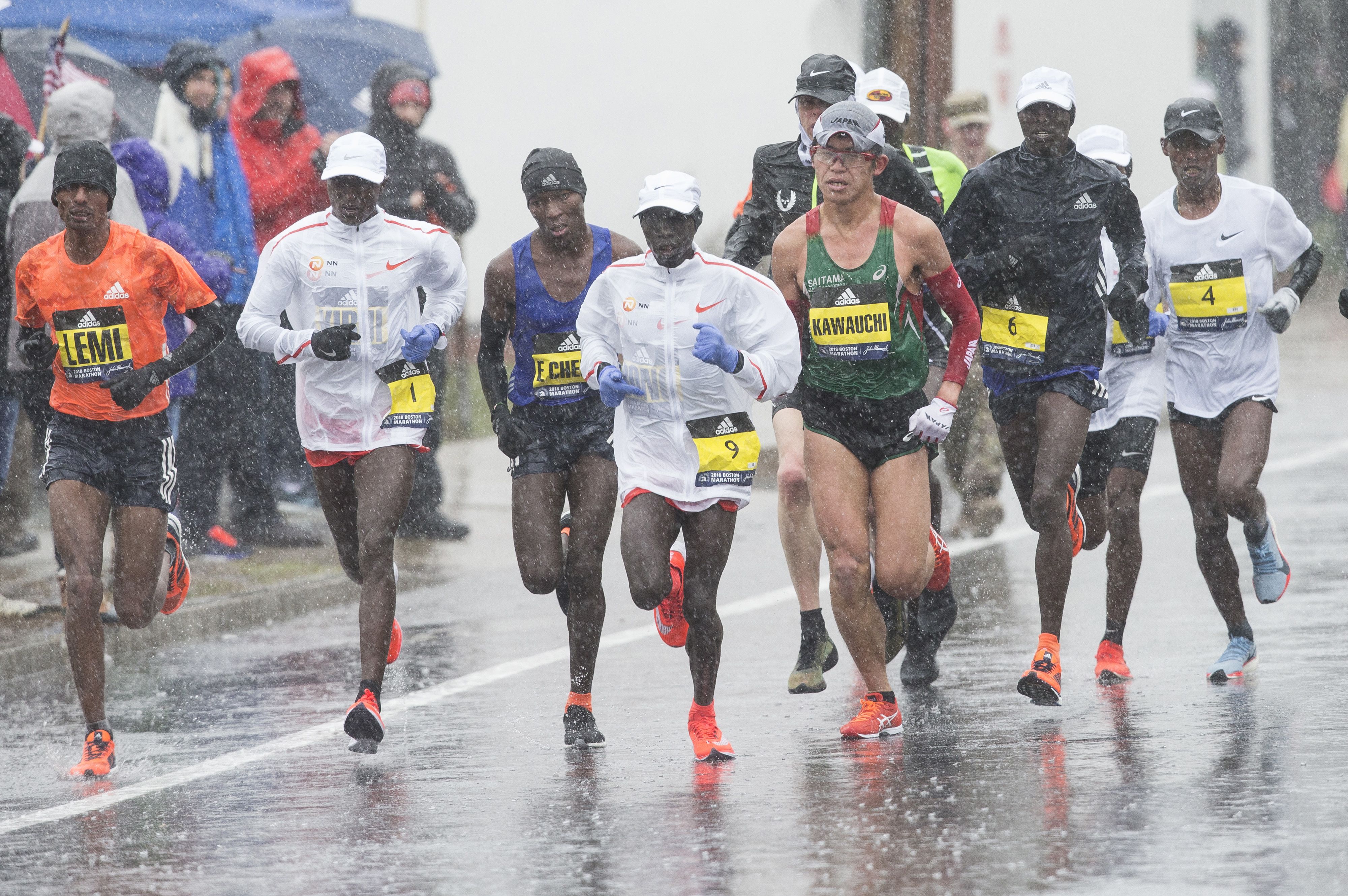 ---
Unlikely Winners
As a result of the weather, unlikely winners emerged during the race. On the men's side, Yuki Kawauchi took home the first place prize. Meanwhile, on the women's side Desiree Linden finally snagged her first major win. In addition, the runners following them were a surprise to most running junkies. Below are the top five finishers in each race:
Men's Top 5
Yuki Kawauchi
Geoffrey Kirui
Shadrack Biwott
Tyler Pennel
Andrew Bumbalough
Women's Top 5
Desiree Linden
Sarah Sellers
Krista Duchene
Rachel Hyland
Jessica Chichester
Many of the pre-race favorites don't appear in the top five of either list, and to add to that many of the top five in each race were entirely unknown runners before the start of the race. For example, the second place finisher on the women's side, Sarah Sellers, didn't even come to the race as a professional runner. She works full time as a nurse in Arizona and pursues running on the side. Her grit and determination truly paid off though, and she took home $75,000 as her second place prize money.
---
To learn more about the winners in the past few years you can click the links below: